Primary school furniture suppliers – Top 7 questions to ask them

Finding the right primary school furniture suppliers is a tough ask, especially when you're looking for something as specific as primary classroom furniture. To make it easier on yourself, we've compiled our top 7 questions to ask your potential suppliers.
Can I see any photos of your work ?

This is a really great question to ask because it allows you to see which primary school furniture suppliers have done work similar to what you would like to do.
Alternatively, if you are not sure what classroom furniture you would like to add to your space, it's a great way to get ideas and see the capabilities of the supplier.
You can check out our instagram and recent projects for ideas.
What kind of warranty do you offer on School Furniture?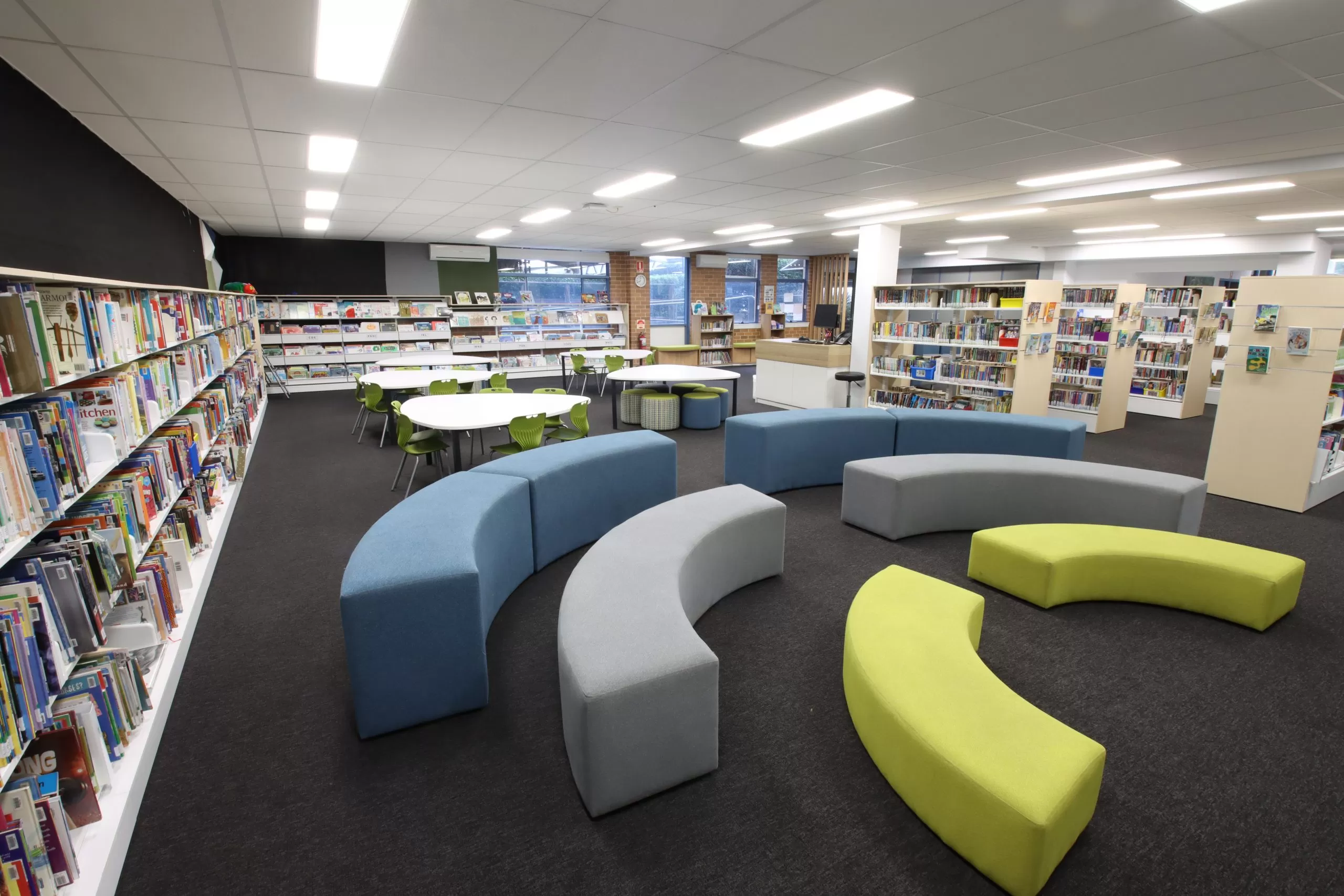 Warranty is a really important factor when deciding on which school furniture suppliers to work with.
Make sure to understand what the terms and conditions of the warranty consider as fair wear and tear and what they consider faulty.
The length of the warranty on educational furniture is also really important to consider. School furniture normally receives a lot of use and needs to stand up to a higher level of wear and tear than commercial or residential furniture.
Abax Kingfisher's warranty is 10 years on all products and is focused on keeping you, the customer, happy.
We believe that ensuring the furniture in any area of a school, is fit for purpose and enhances the learning experience.
Does your classroom furniture come in different heights to suit students optimal learning positions ?

School furniture that is designed to be set a different heights is a really important factor, and can play a key role in the learning experience of students.
Having educational furniture that moves and adjusts with the individual student should be a standard feature in most primary school furniture; especially student desks and chairs.
Check out Abax Kingfisher Primary School Furniture here.
Can the educational furniture be adjusted for adults too if needed?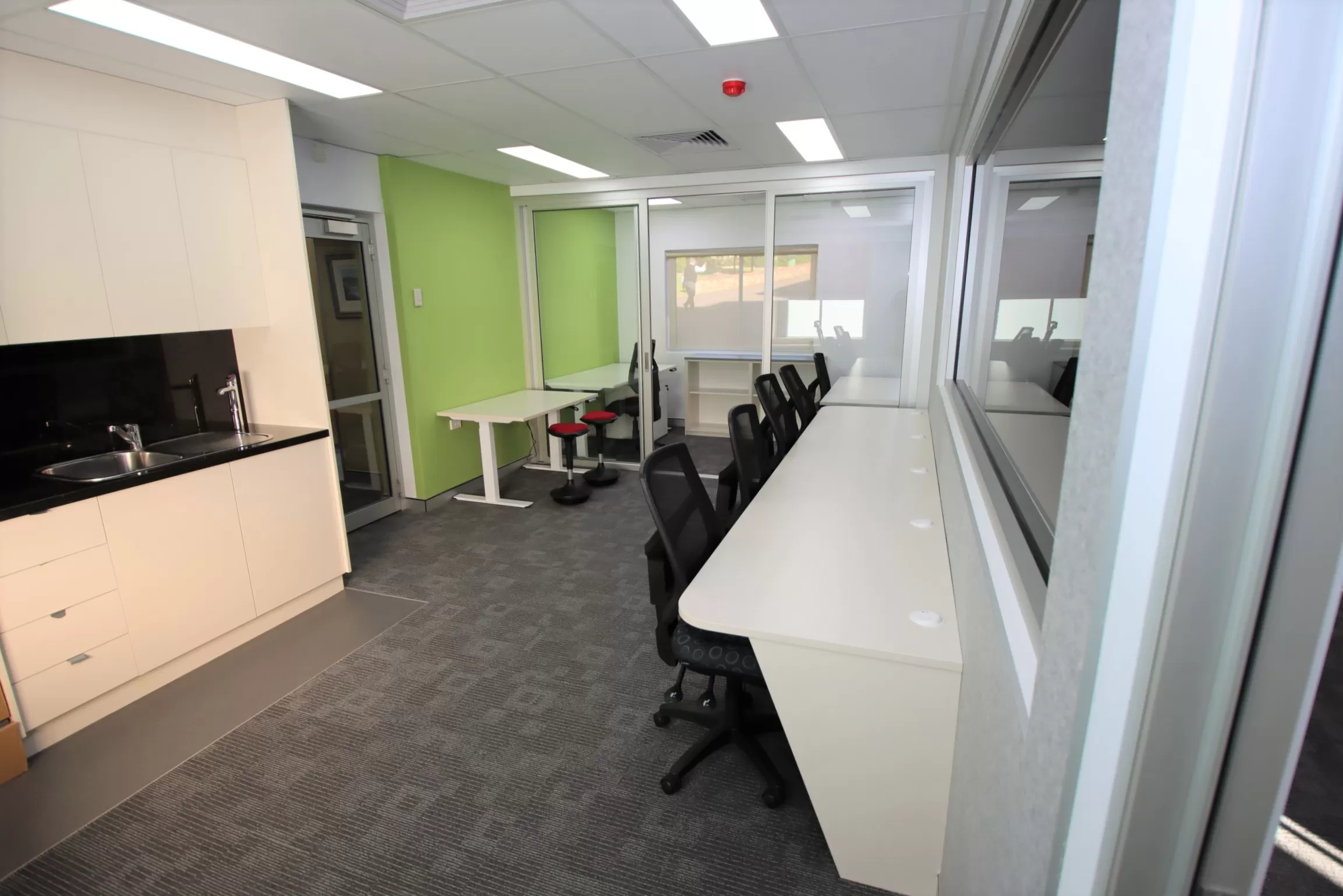 Whilst in most cases it is not the main concern whether the furniture in the classroom can accommodate adults, if the design allows, it is advantageous to include this within the scope.
It is not uncommon for classrooms to have multiple usages and as such it can be beneficial for the school furniture within the classroom to be able to adjust to heights that can be used by adults.
Abax Kingfisher has a range of student tables and classroom seating that can be used to accommodate both primary students and adults.
Contact our design consultants to learn more.
How much space does the classroom furniture take up when not in use?

The ability to move and pack educational furniture away at a moment's notice is a real benefit depending on what activities you want to engage in on a day to day basis.
Furniture that easily stacks and takes up very little room once packed away opens up a huge range of possibilities for learning and teaching.
Check out our product guide catalogue to see Abax Kingfisher's range of stackable furniture.
Do you offer 3D designs ?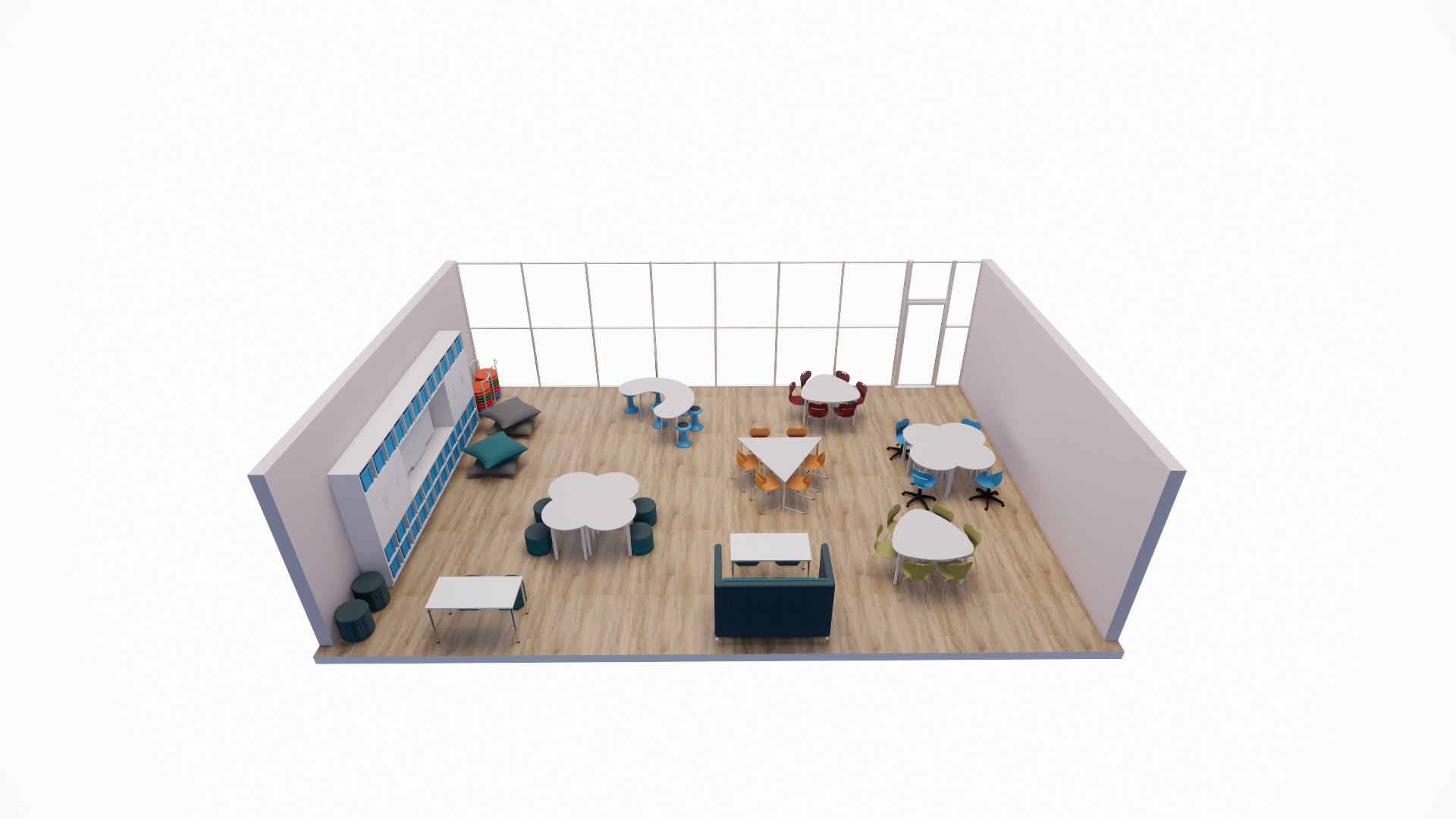 If you are spending time and budget to re-design your primary school classroom it is really important to make sure that you are confident in the final concept and design before you sign on the dotted line.
3D designs can really ensure you are confident that your final design will look good, assist in creating a positive learning experience and that everything fits they way you want it to.
Not only does a 3D design allow for this but it means you can experiment with your colour schemes virtually, before committing.
Another great tool is Virtual Reality 3D designs. This takes your 3D designs to the next level, allowing you to stand in your classroom and experience your new classroom furniture and overall design in a much more immersive format.
Abax Kingfisher has an interior design team that can offer room designs in 2D, 3D and Virtual Reality – at no cost or obligation to you.
Contact us today to discuss your ideas and requirements with your design consultant
What are your delivery lead times ?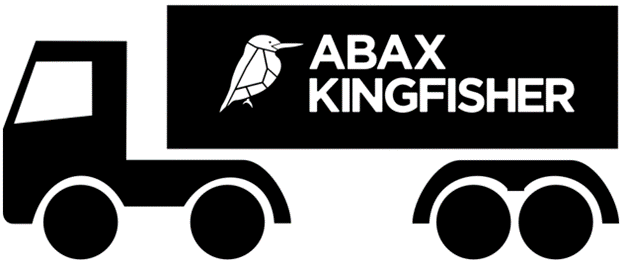 Delivery times is another really important question to ask.
Abax Kingfisher has a range of Quick Ship items that can be delivered in less that 14 days.
However normal lead times are generally 6-7 weeks as we manufacture your furnishings on an order by order basis.
If you have an urgent delivery request Abax Kingfisher will do everything we can to deliver to your schedule.