Knox Grammar Prep Library
Deliverables
Chairs
Tables
Lounge & Soft Seating
Kingfisher Library
Custom Joinery
About This Project
Knox Grammar had Abax Kingfisher assist in the design and fit-out for their Library refurbishment.
Our Joshua Library Shelving is throughout the whole library with a custom acoustic tree built into the middle of the shelving.
Abax also built and designed the custom grandstand to match the library shelving and colour schemes throughout the library.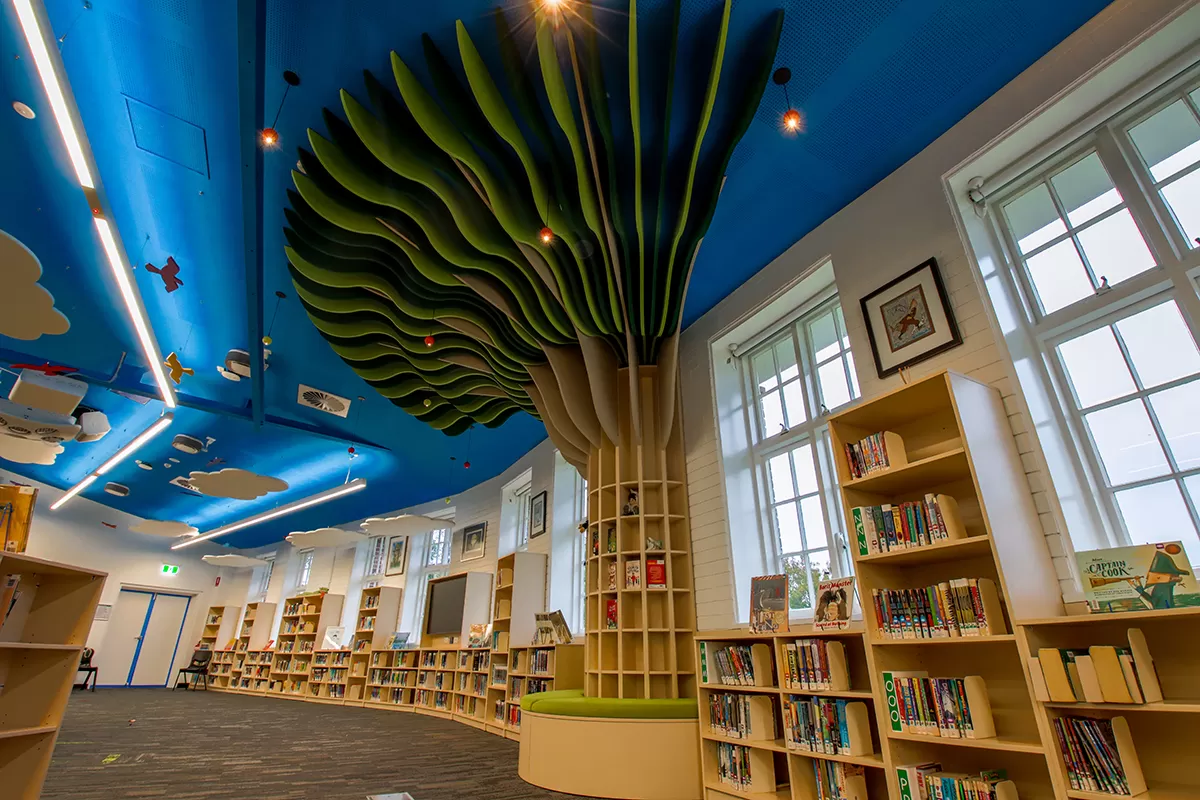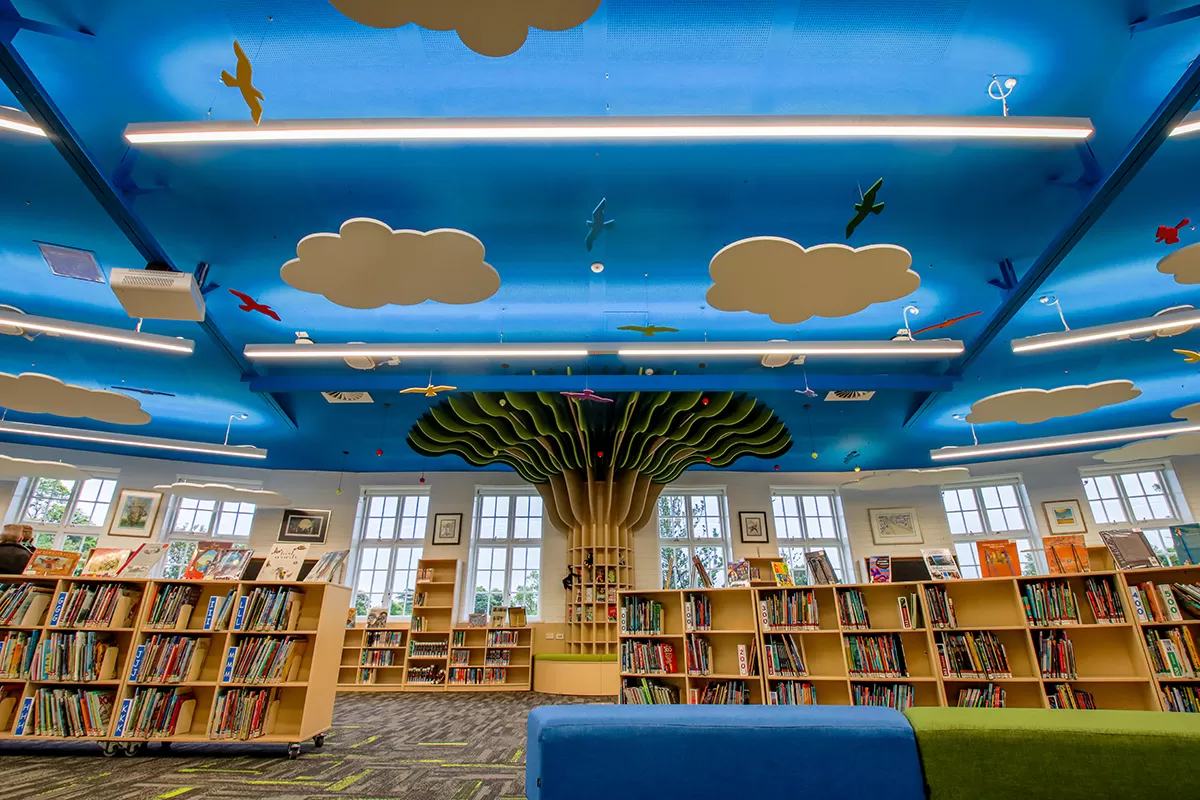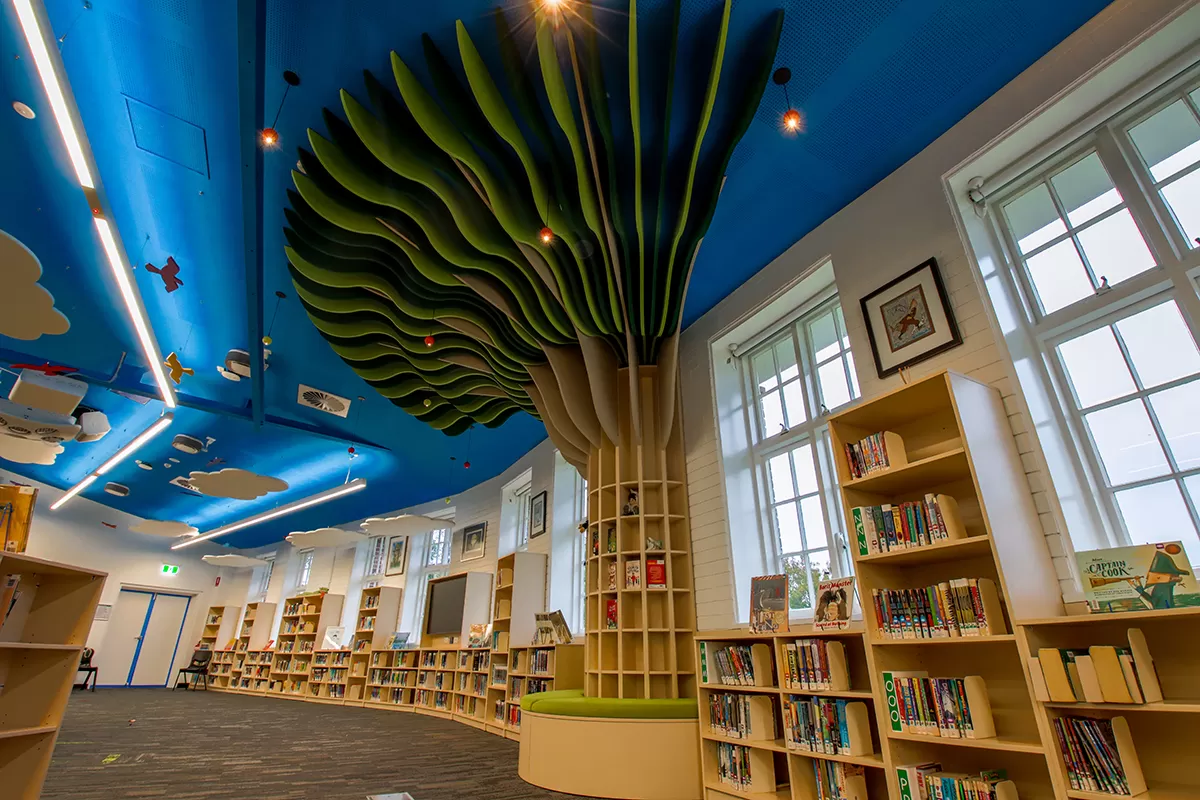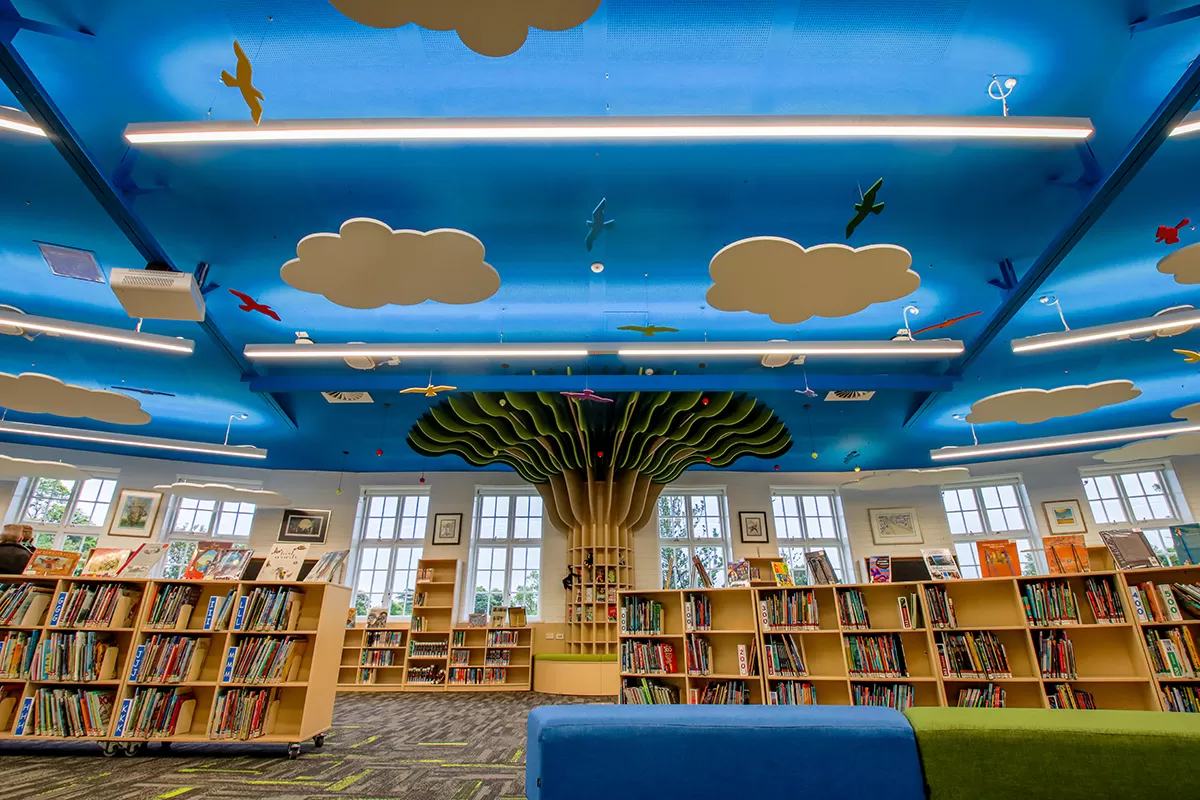 Do you have a project in mind? Enquire here and we'll be in contact with you as soon as possible.