Green Point Christian College
Deliverables
Lounge & Soft Seating
Tables
Chairs
Kingfisher Library
Storage Solutions
Acoustics/ Other Products
Power & Cable Management
About This Project
Abax Kingfisher embarked on a 2 Stage project with Green Point Christian College to create two independently operating Library spaces students would love. Both Primary and Secondary Libraries are connected to provide a blend of shared learning spaces.
The project consisted of creating a first-class Primary & Secondary Library environment that was inviting, comfortable, well resourced, collaborative and inspiring to learn in. Abax incorporated inbuilt power and data capabilities to ensure the space was up to date with modern learning and studying.
The school worked with Abax for direction in Design, Shelving, Furniture, Acoustics and even finishes such as the paint and carpet selections.
As a final result of the completed project, the school reported that their visitation has increased by more than double the amount prior to the upgrade. Abax Kingfisher delivered a truly remarkable Library space that was not only inviting but functional throughout both Primary and Secondary areas.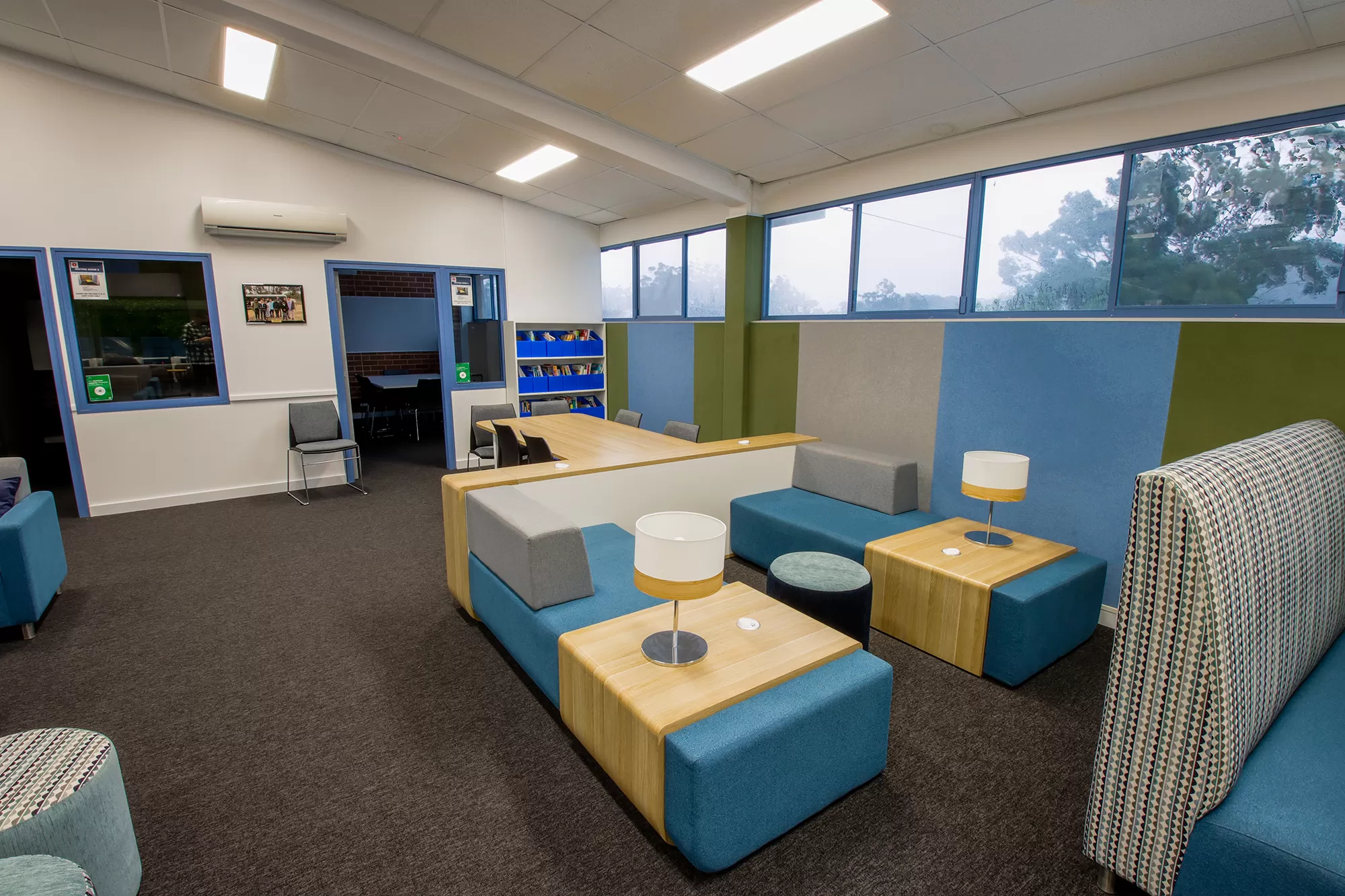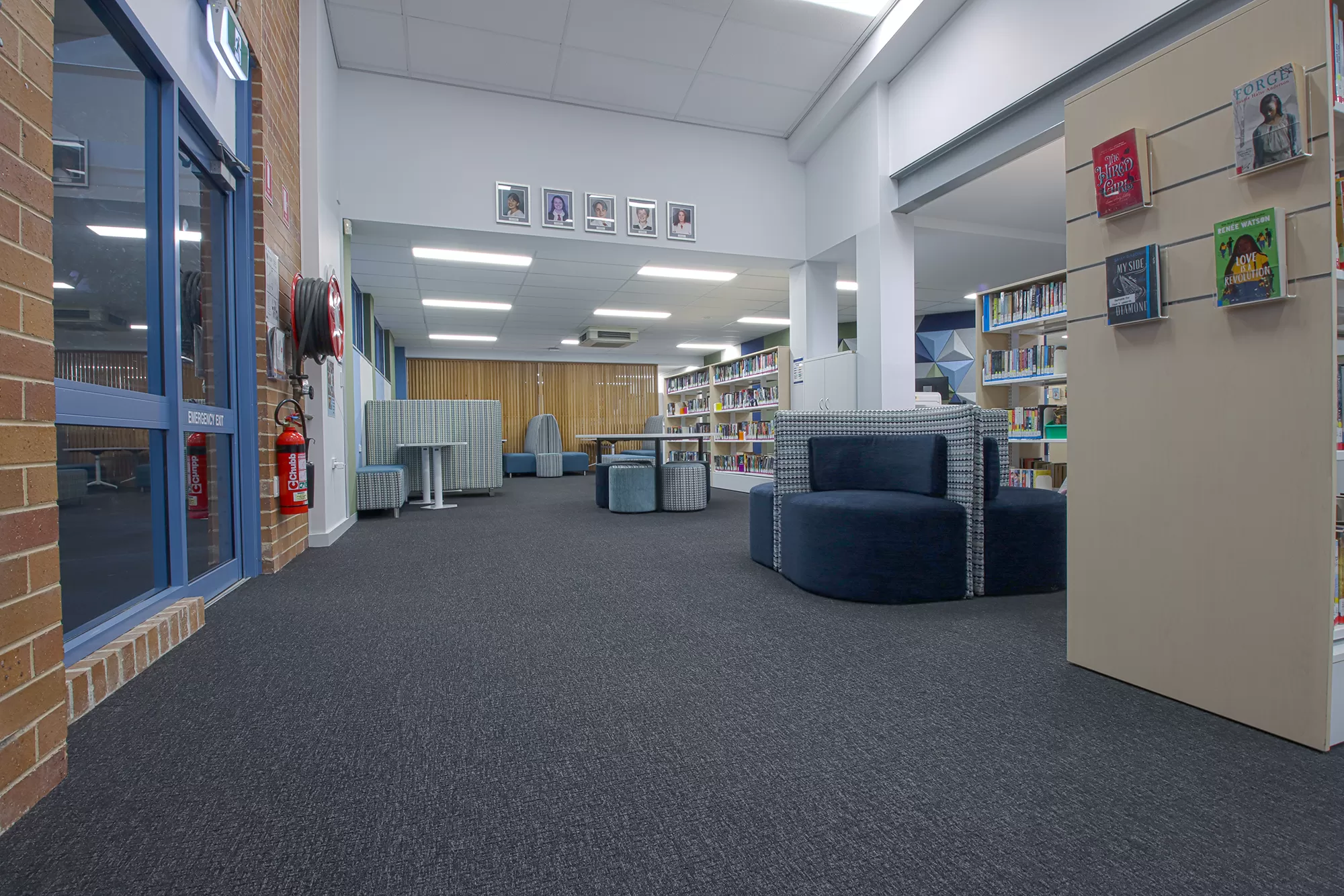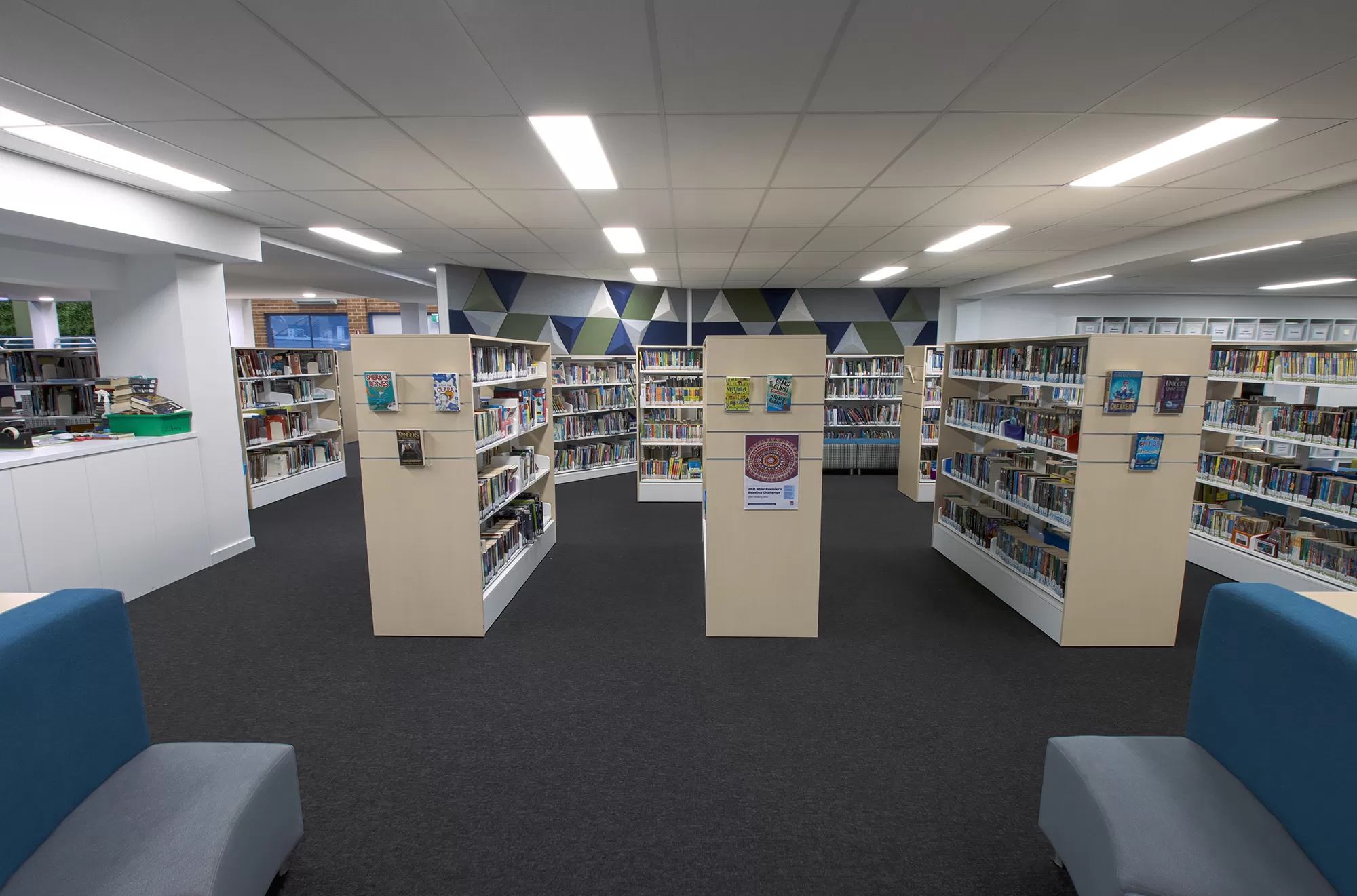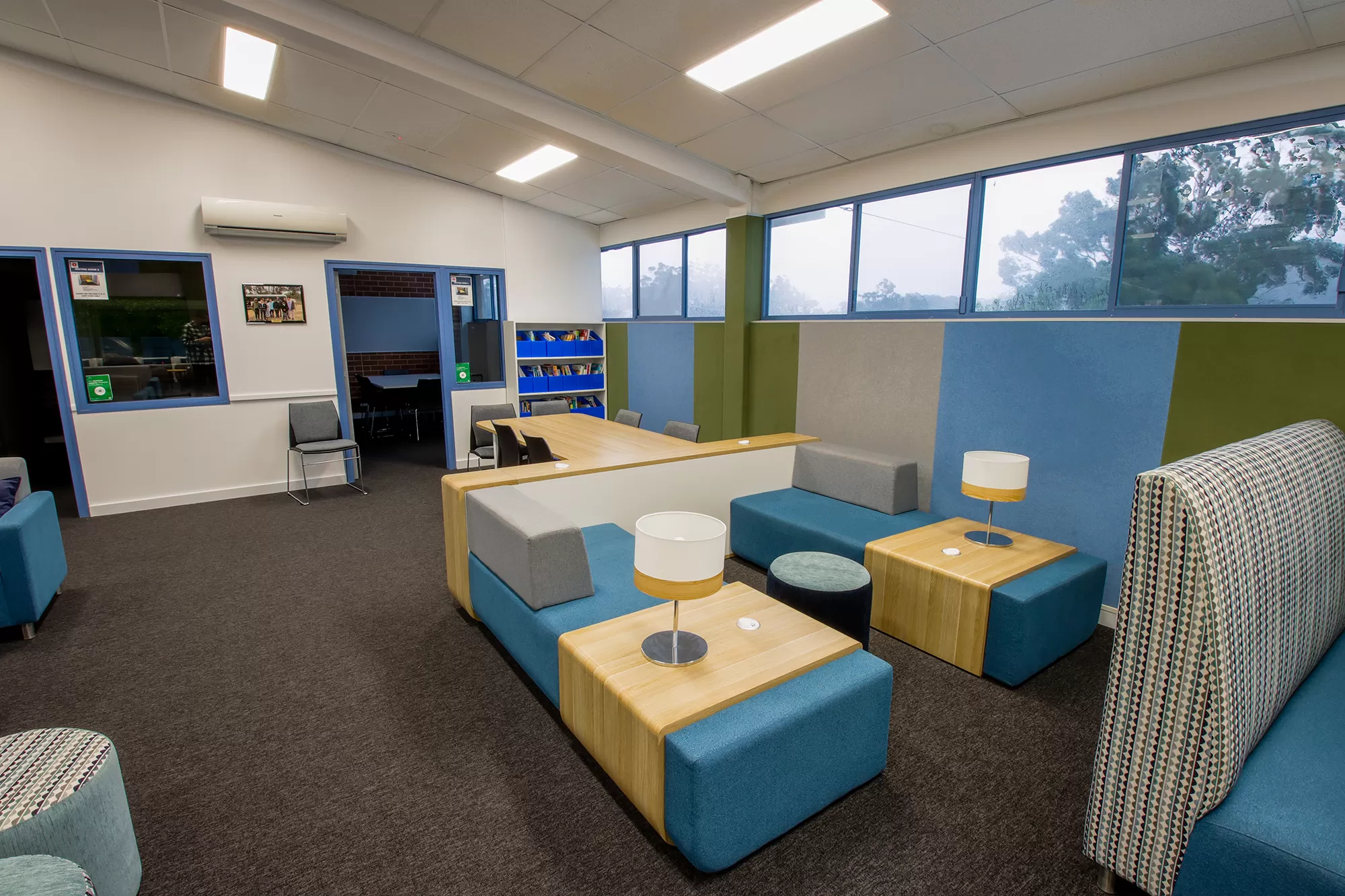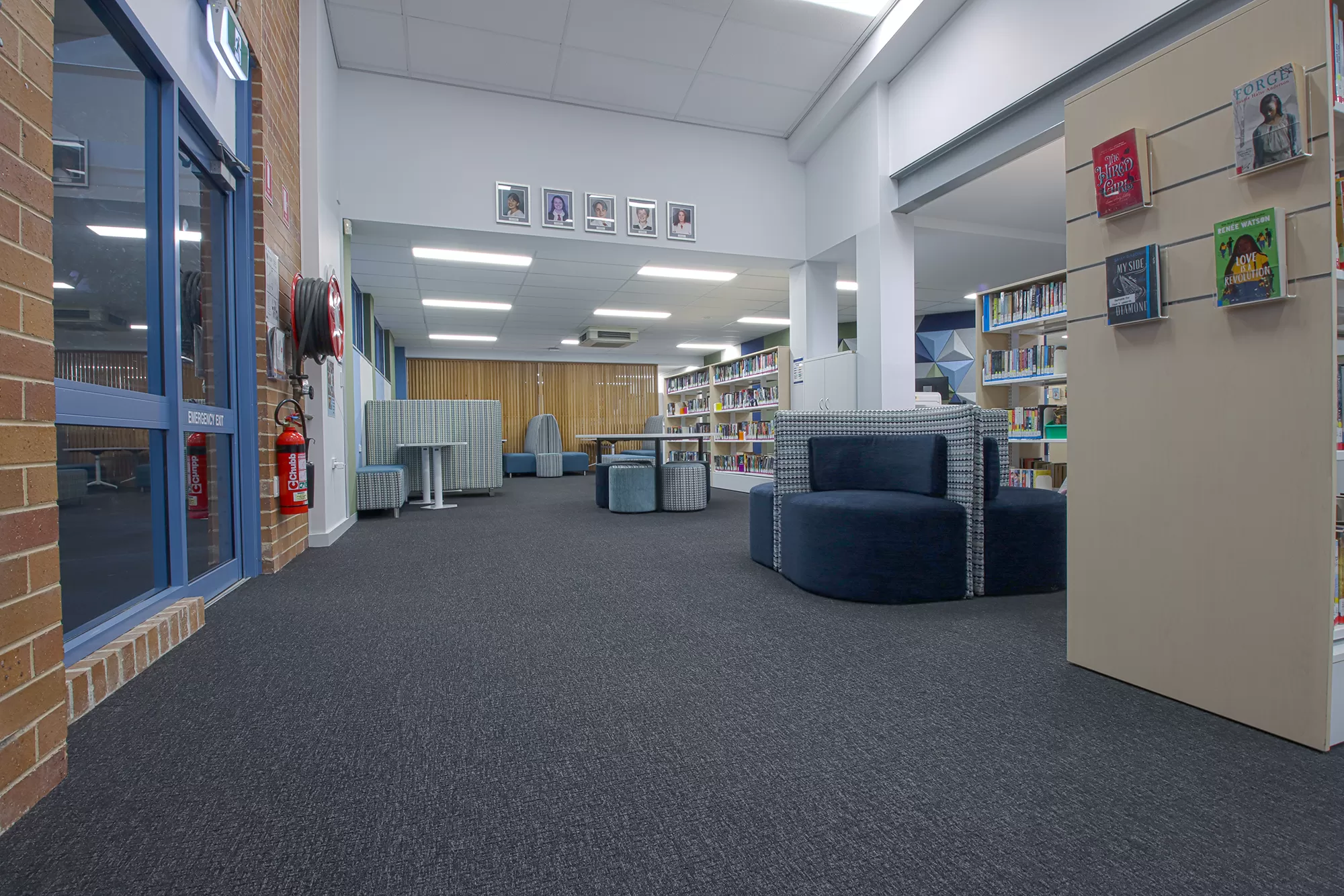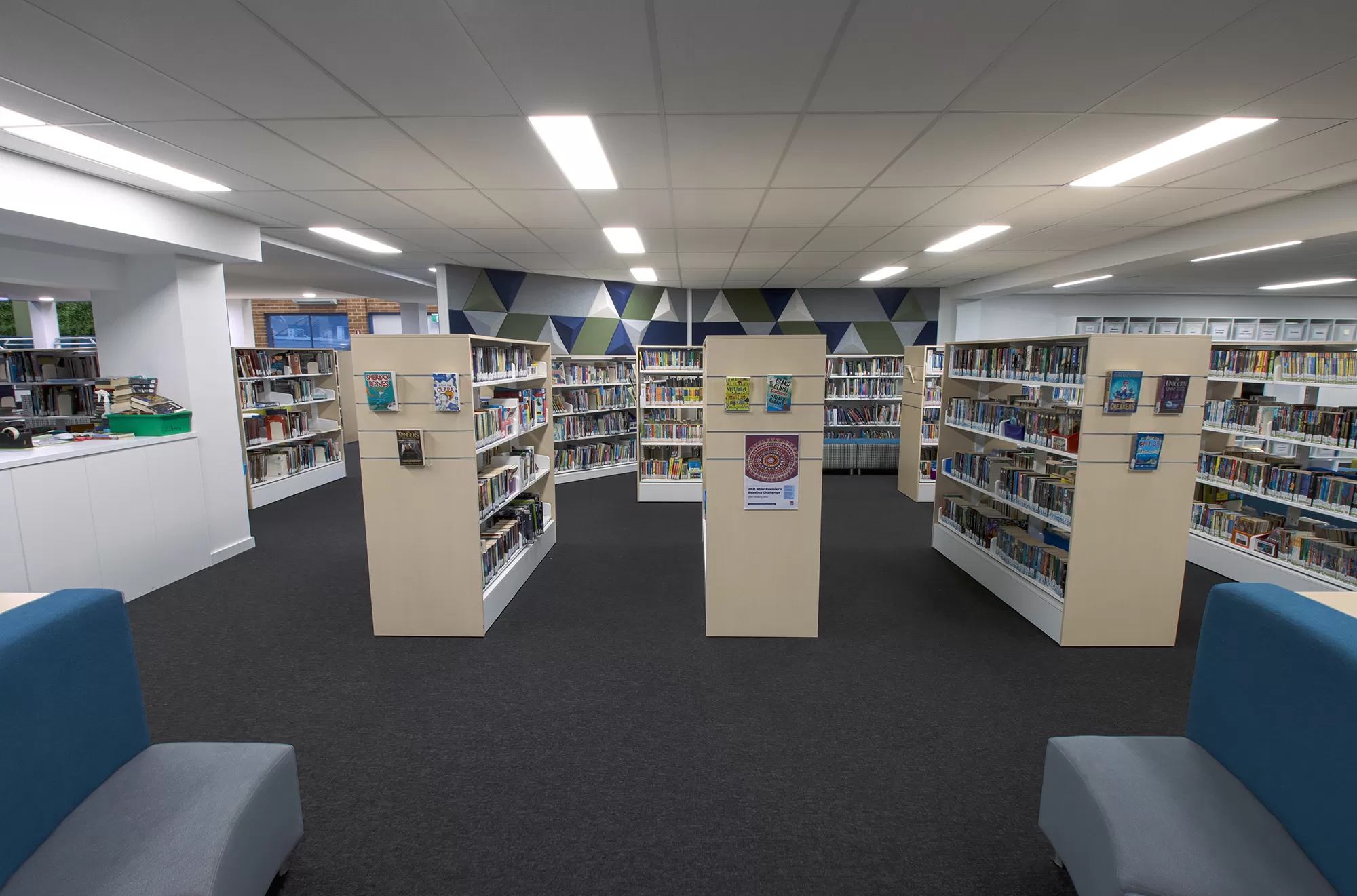 Do you have a project in mind? Enquire here and we'll be in contact with you as soon as possible.